Joy After Alopecia is Finding Resources to Support Me on my Alopecia Areata journey.
National Alopecia Areata Foundation (NAAF)
NAAF was established in 1981 with one clear goal; to offer support to individuals affected by Alopecia Areata. The NAAF support network offers different ways to create a sense of community among individuals with Alopecia Areata and their families. If you would like to discuss your experiences with Alopecia Areata in a group setting, the Support Group Program will be the best fit. It is a great way to get support and know you are not alone. You can also speak one on one with their experienced telephone support contacts. NAAF's Youth Mentor Program connects children living with Alopecia Areata and their parents to young adult mentors to formulate lasting bonds while providing support and guidance on living with Alopecia Areata. Also, Smart Patients is an online community for Alopecia Areata patients and their families to share, interact, and learn from peers in a safe, supportive environment. You can join the community for free. The 2019 34th Annual NAAF Conference was a life changing experience for me, read more about it in my Joy After Alopecia 1 Year Reflection coming soon to the website. (Source: www.naaf.org).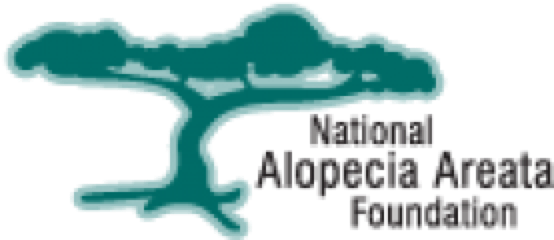 The Baldie Movement's mission is to celebrate, support, and empower women experiencing baldness and hair-loss due to cancer, alopecia, and other conditions, to walk with confidence and love themselves more without the need of hair.

They work to make life beautiful for bald women by helping them recognize their beauty FIRST. They pride ourselves on decreasing depression, anxiety, suicidal thoughts, self hate, and increasing self-confidence, self-worth, while empowering bald women and children to walk confidently throughout their daily lives (Source:thebaldiemovement.org). Being new to the Baldie world, I learned about this group from a new friend Kayla who I met at the NAAF Conference. I have found the tips, product recommendations and camaraderie incredibly helpful. Read more about it in my Joy After Alopecia 1 Year Reflection coming soon to the website.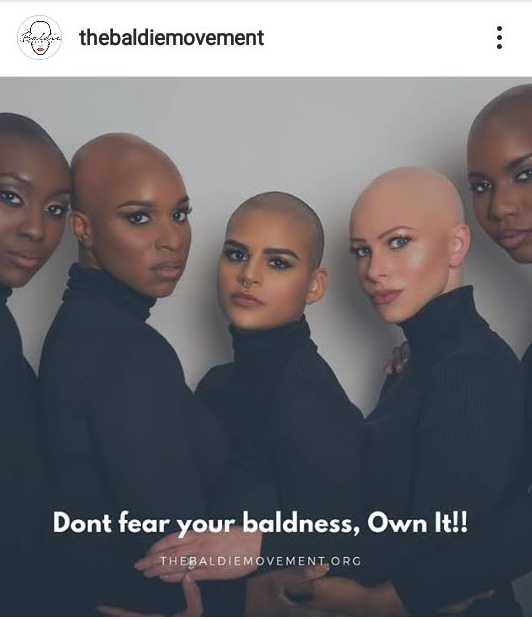 Alopecia Areata Clinical Trials
While I didn't participate in a Clinical Trial Per Se, My Joy After Alopecia did involve using a drug called Xeljanz for 30 days which for most Alopecia patients was under the "drug trial category" because it was developed to treat Rheumatoid Arthritis. While at the NAAF Conference I learned about this ClinicalTrials.gov site and even explored actual drug trials going on for those suffering with Alopecia Areata like myself.
ClinicalTrials.gov is a database of privately and publicly funded clinical studies conducted around the world.
How to Browse for Studies by Topic
There are three ways to view studies by topic:
Select See Studies by Topic from the Find Studies menu
Click on Studies by Topic below the Search box on the home page
After conducting a search, choose the By Topic tab above the list of search results
Using any method above, you can browse for studies using any of the following topics:
Conditions
Rare diseases
Drug interventions
Dietary supplements
Sponsor/collaborators (for example, National Heart, Lung, and Blood Institute (NHLBI))
Locations (for example, United States, New York)
Osei-Tutu Dermatology offers a comprehensive and cutting edge approach to address all of your hair and skin care needs. Achiamah Osei-Tutu MD, FAAD is a board-certified dermatologist specializing in hair restoration, aesthetic, medical, and surgical skin care. After graduating from Binghamton University with a degree in Biology, Dr. Osei-Tutu received her medical degree from Stony Brook University School of Medicine. During medical school, she had the unique honor of being chosen as a Howard Hughes Medical Institute/ National Institutes of Health (NIH) Research Scholar. Dr. Osei-Tutu completed her medicine internship at Mount Sinai Hospital and dermatology residency at the SUNY Health Sciences Center- Brooklyn, where she was selected Chief Resident in her final year. Dr. Osei-Tutu is sensitive to issues of multi-ethnic skin and is committed to providing her patients with personalized care. Finding Dr. Osei-Tutu on Black Long Island changed the trajectory on my Alopecia Areata experience as a patient. Read more about it in my Joy After Alopecia 1 Year Reflection coming soon to the website.